Over the past few years, AMD has proven that its processors not only improved but also became more affordable. Some Intel users have also shifted to the Ryzen CPUs because they provide overall better value for their money. 
Nowadays you can also avail yourself the Ryzen 5th generation processors as they are more powerful and better than the previous but old processor generations like the 3rd generation are still much more capable than just doing everyday tasks or gaming however another decent advantage we get with the Ryzen 3rd gen CPUs is that they have become cheaper. So it's not a bad deal at all.
Our Top 3 Recommendations
Best Pick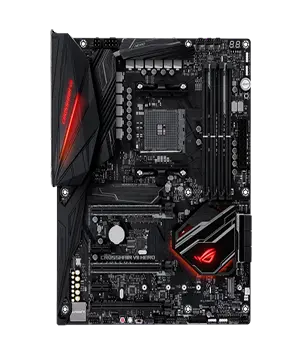 ASUS ROG CROSSHAIR VII
Most Popular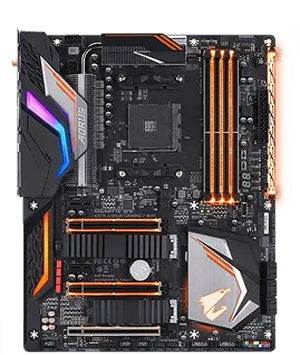 Gigabyte X470 Aorus Gaming 7 Wi-Fi
Budget Pick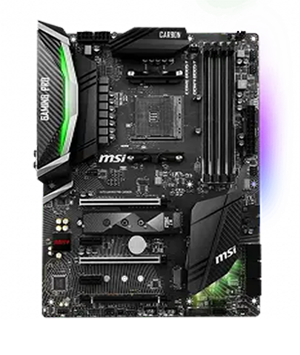 MSI Gaming Carbon Pro X470
Moreover, getting only a CPU with that much high power will do you no good if you paired it with a motherboard that is not compatible with handling it at its full potential. As motherboards play an extremely important part in every hardware that is installed on your PC it is not recommended that you make any sort of sacrifices on it, especially with Ryzen 3rd gen CPUs.
Since the Ryzen 3rd gen is cheaper and provides extremely good performance over its price there are also motherboards for it that are both cheaper and good whereas there are also expensive ones with lots of other features that can prove to be useful for future upgrades. So here in this article, I have rounded up some of the best motherboards for 3rd gen AMD processors but before we take a look at the products here is a little buying guide that can help you in selecting your Motherboard.
Best Motherboard For 3rd Gen AMD Processors Summary
Best Motherboard For 3rd Gen AMD Processors At a Glance:
Best Motherboard For 3rd Gen AMD Processors Reviews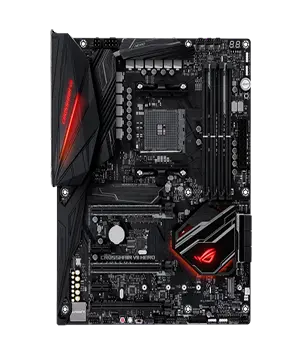 While Choosing the best motherboard for 3rd gen AMD processors, we can't ignore ASUS which has been a sincere manufacturer for a long time, and that is due to their excellent manufacturing techniques. ASUS has been making some of the best durable and gorgeous-looking products on the market. 
Their ROG series products have always come with a great design and specs without a higher price tag which is why we have chosen it as our first product. 
The Crosshair VII is fully compatible with the Ryzen 3rd gen CPUs and has the full potential of putting these CPUs to their limits thanks to the X470 chipset that it has. However, this is not the only thing that this motherboard is good at as it also has many better-overclocking capabilities.
As this motherboard has a Micro ATX design there are only two DDR4 Memory slots available on it but they can support 64GB of memory and can overclock it at a max speed of 4800MHz which is impressive for a motherboard like this. 
However, for the GPU slots, you also got 2 PCI-E 3.0 x16 slots and 1 PCI-E 2.0x16 slot and they have the support for both NVidia SLI and AMD CrossFireX.
Surprisingly this motherboard also has a good cooling mechanism which consists of a heat sink and metal plates that have built-in RGB logos embedded into them with a great design. Overall it has a black look and red-colored accents on it. 
This motherboard has all the qualities of a good standard motherboard and the only thing that you have to make a sacrifice on is 2 fewer RAM slots but since it supports 64GB of RAM which is more than enough it is not a big deal.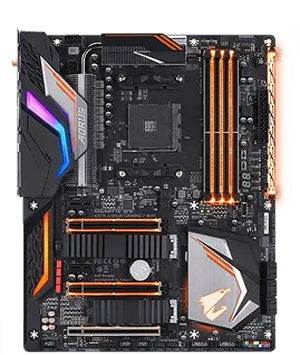 Considering design and aesthetics, manufacturers try their best to make their products efficient and attractive to make them stand out. Among these, all manufacturers Gigabyte leads the list, and just like ASUS, they offer Aorus hardware with stunning aesthetics.
X470 has been one of them and has some of the best RGB lighting effects that we have seen. We have seen RGB lights on motherboards, but this motherboard has RGB lights embedded into the slots like memory and PCI-E, making it the best-looking product on this list.
Furthermore, Gigabyte X470 also has some amazing specs so inside this motherboard you can easily install a Ryzen processor of 5000 series processor including the G-Series as well which has a discrete GPU. 
As for the memory this time there is no need to worry as it has 4 DDR4 memory slots and it can support a max speed of 4133MHz and it supports NON-ECC Un-Buffered memory types. The Audio quality is also as fantastic as the rest of the motherboard with the Realtek audio capacitors. 
You can also find NVMe Slots for faster SSDs support and M.2 slots. 6 SATA ports are also provided with RAID support. There is USB Type A 3.2 and Type C connector ports on the back and front.
So if you are in search of a standard normal ATX motherboard with advanced features and a great design this motherboard will not disappoint you as it has all the perks of a good motherboard ranging from great build quality to good specs.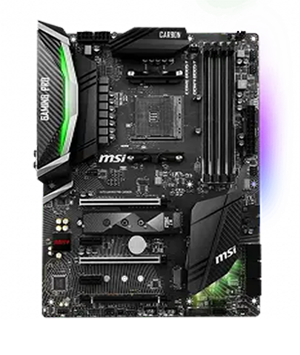 This motherboard is another great addition to this list of best motherboards and just like the rest of the motherboards on this list it will be a good choice to be considered over its price and looking at its price it is the best option to be considered for an ATX motherboard for the Ryzen 3rd gen CPU as it costs much less but that does not affect much of its specs, in fact, it also shares some good features. 
MSI has taken a more simplistic approach so there are not any additional things on the motherboards but only the necessary ones. This also makes installing newer hardware on the motherboard much easier as there is more room for it.
The Carbon X470 can support CPUs ranging from 1st to 3rd gen which is not an issue considering we are in search of a 3rd gen motherboard. 4 DDR4 Ram slots can still be used to plug in 128GB of memory but the max supported speed for them is 3466MHz and it is not bad considering gaming and many applications don't require that much high speed.
However, some of the features that this motherboard has includes Built-in RGB lighting with 17.6million colors, Turbo M.2 slots, AMD Store MI and AMD Turbo USB support, 16+4 power phase design that provides an optimal core boost for the CPU, and lastly and EZ debug LED which lets you to easily figure out any troubleshooting errors and that all makes it the best motherboard for 3rd gen AMD processors.
To conclude this motherboard provides excellent value for the money and it gives better features than many other famous brands of motherboards in the category.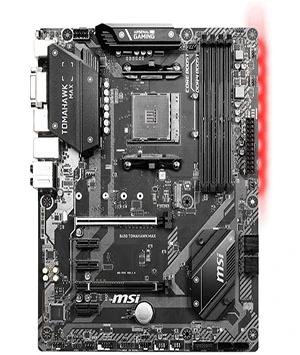 The MSI B450 Tomahawk is yet another great budget motherboard for this list. It has some notable changes in both the design and specs from the previously explored X470 Gaming Carbon motherboard. 
As this motherboard is targeted at an audience with a lower budget there are no big expectations from it but it still does something better than the other motherboards of the same type. Looking at its design gives you the idea of being expensive which implies that it's quite good for its price. It has light black color with arctic white accents on it.
But we are not only here for the design so the name of the motherboard already suggests that it has a B450 chipset which is not bad any 3rd gen Ryzen CPU will perform perfectly with it and you will not experience any slowed-down performance with it. 
Another good thing about this particular motherboard is that its memory channel is completely isolated from the rest of the motherboard so the data signals are transferred without any interruptions or delay and this also makes quite an impact on the gaming performance. It can support a max speed of 4133 MHz with 128GB of DDR4.
In conclusion, this motherboard will prove to be a great companion for the 3rd gen Ryzen processor even with the B450 chipset. The X570 chipset will only do you good if you are into overclocking and running intensive application stuff.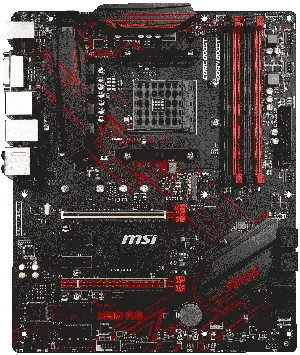 Lastly, we have another extremely budget-friendly motherboard from MSI, the B450 Gaming Plus Max. The reason why this is the best budget-friendly motherboard for the Ryzen 3rd gen CPUs is that although there are some compromises made to achieve that lower price tag MSI has still kept the core features that are intended and useful for the CPU to perform well in tasks. 
This model has some notable changes and upgrades over its previous model so let's unfold them. Design is not something that you would look for in a budget-friendly motherboard but MSI has made sure that this motherboard does not look bad in any way so it's acceptable whereas for the color there is traditional black all over it with MSI's signature red-colored accents.
The motherboard is capable of handling 1st to 3rd gen CPUs and tends to support a MAX memory MHz of 4133. Some other features that you get in it include AMD turbo M.2, AMD Store MI, Core Boost, DDR4 Boost, and Audio Boost. Lastly, this motherboard is the perfect choice for any budget gamer and it will do the job perfectly fine. Overall the best motherboard for 3rd gen AMD processors.
Final Words
As mentioned earlier AMD 3rd Gen Ryzen CPUs don't require such a high-end motherboard to perform well. A good chipset in a motherboard can surely bring some enhancements to performance and other areas but as long as the CPU doesn't require it you don't need to go for it.
However, if you do plan on later upgrading your CPU you are surely going to need a better chipset as they require higher power. All of these motherboards are carefully chosen over their price-to-performance ratio so that they don't give any sort of trouble.